Beautifully Engaging
Websites & Graphics
Are you looking for a new website or blog for your business? Do you want to change, modernize, or spice up your current site? I will create a beautiful, user-friendly, standards-compliant website that your visitors will enjoy and trust. I'm based in San Luis Obispo County in Atascadero, California. I serve clients across the U.S., Canada, and beyond.
Graphic Design experience 35+ years

90%

90%

Consulting Experience 20+ years

80%

80%

Website Design & Management Experience 20+ years

75%

75%

WordPress Experience 15+ years

75%

75%
Did you know?
Since it was first released in 2003, the popularity and usage of WordPress has been steadily growing. W3Techs reported that WordPress now powers over

43.2%

 of all sites on the web.
WordPress has over 50k plugins in its official repository and many more premium plugins available, making it one of the most highly customizable website building platforms.
WordPress is awesome because of its ability to easily extend and expand its functionality through plugins.
Are you looking for?
an easier way to manage and update your website content? Transitioning your existing site to run on the WordPress platform gives you the flexibility you need to easily edit your pages, take advantage of thousands of available plugins to add functionality, grow your site, and stay current with new and emerging web trends and technologies. WordPress is an Open Source project nurtured and supported by a large committed community of programmers and designers. We continue to see new features and usability improvements as the WordPress platform matures and grows including the emergence of drag-and-drop design themes and page editors.
What My Customers are Saying
Beth has worked with the World Cafe Community Foundation designing and managing the website, advising on emerging platforms to maximize our capability of proactively networking to our on line community […]
― David Isaacs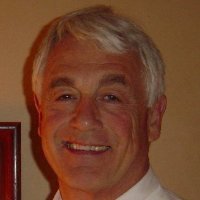 Beth assisted in the research for and implementation of the first on-line community of the World Cafe. She assisted us in choosing an appropriate platform as well as designing the […]
― Juanita Brown